Prince2 is a proven best practice methodology for the delivery of projects no matter their size, complexity, duration or sector.
A project is a planned piece of work which is temporary i.e. has a defined start and finish date, will result in the delivery of a unique product or service and is risky.
The Prince2 methodology offers the project manager a way to define and control the project in a structured manner. It also gives the project manager a method for strong or light project governance. This is important because many projects fail due to inadequate stakeholder communications both inside and outside the project.
But one of the first tasks you will do as a project manager is to define your project scope. It is critical to the success of the project and feeds into the schedule and budget.
Focus on Products (deliverables)
If you have been following this blog on studyonline.ie you will know that one of the Prince2 principles is Focus on Products. This product focus means that Prince2 puts a lot of emphasis on what the project will delivery rather than how it will be delivered. So how do you scope a project with Prince2?
Steps to Scope a Project
Prince2 breaks down defining a projects scope into four fundamental steps. The following is an example based on an event or conference project.
Step 1 – Define the major elements of the project (what needs to be delivered) – Example: Venue, Speakers, Delegates, Publicity, Handouts. It is important to capture the customer expectations and acceptance criteria here also.
Step 2 – Create product breakdown structure (PBS) – a hierarchical breakdown of your deliverables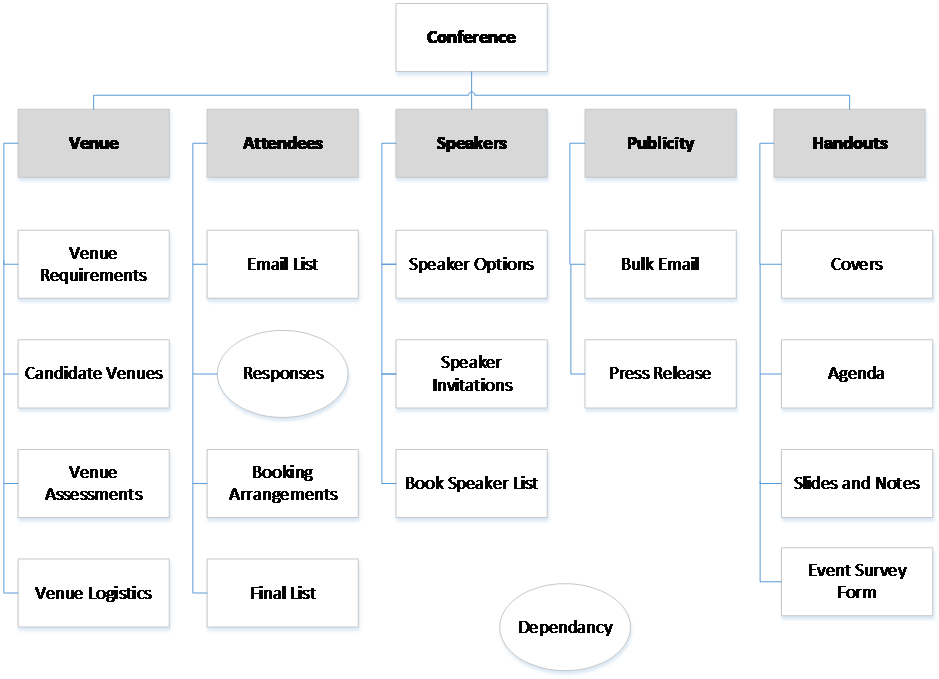 The benefits of producing a PBS are significant. Including:
Identifies major deliverables
Breaks major deliverables into smaller more manageable pieces of work
Helps identify external products required to complete the project
Helps to identify activities, costs and risks associate with each deliverable
Gives the business a structured picture of the project
If done collaboratively can helps gain business and team buy-in to the project
Assists with project communications considering it is easy to understand
Step 3 – Create detailed descriptions for all the deliverables identified in the PBS. This should include:
Purpose of the product
Features and functions
Product format
quality criteria
quality methods
quality responsibilities
The product description can come in many forms for instance for building projects they are represented by the Architects and Engineers drawings.
Step 4 – Create a flow diagram of products for the deliverable to show the logical order of product development or build. This should assist the project team to:
identify the logical order of build
recognize where dependant products will influence the flow
identify critical products
identify any product development bottlenecks
assist with scheduling activities
assist with identification of risks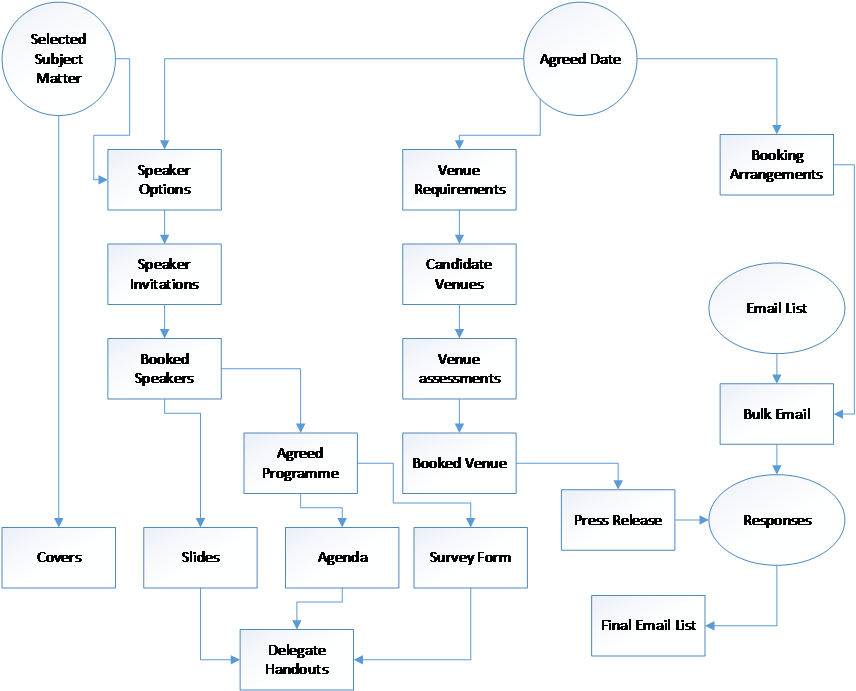 The Princes2 approach to scoping a project is a clearly defined and easy to follow four step process which will guide you and provide a robust basis for understanding your customers needs and defining what your project will deliver.