Why study ACCA with StudyOnline?
Why Study With StudyOnline?
Join the top accountancy profession with ACCA (Association of Chartered Certified Accountants). ACCA is the most recognised and respected association for qualified accountants. StudyOnline.ie is an ACCA Gold Approved Training Partner.
StudyOnline.ie is one of the top online training companies with courses and tutor support that will guide you all the way and guarantee success! All accountancy firms from around the world, large and small, seek ACCA qualified candidates with strategic thinking, technical skills and professional values.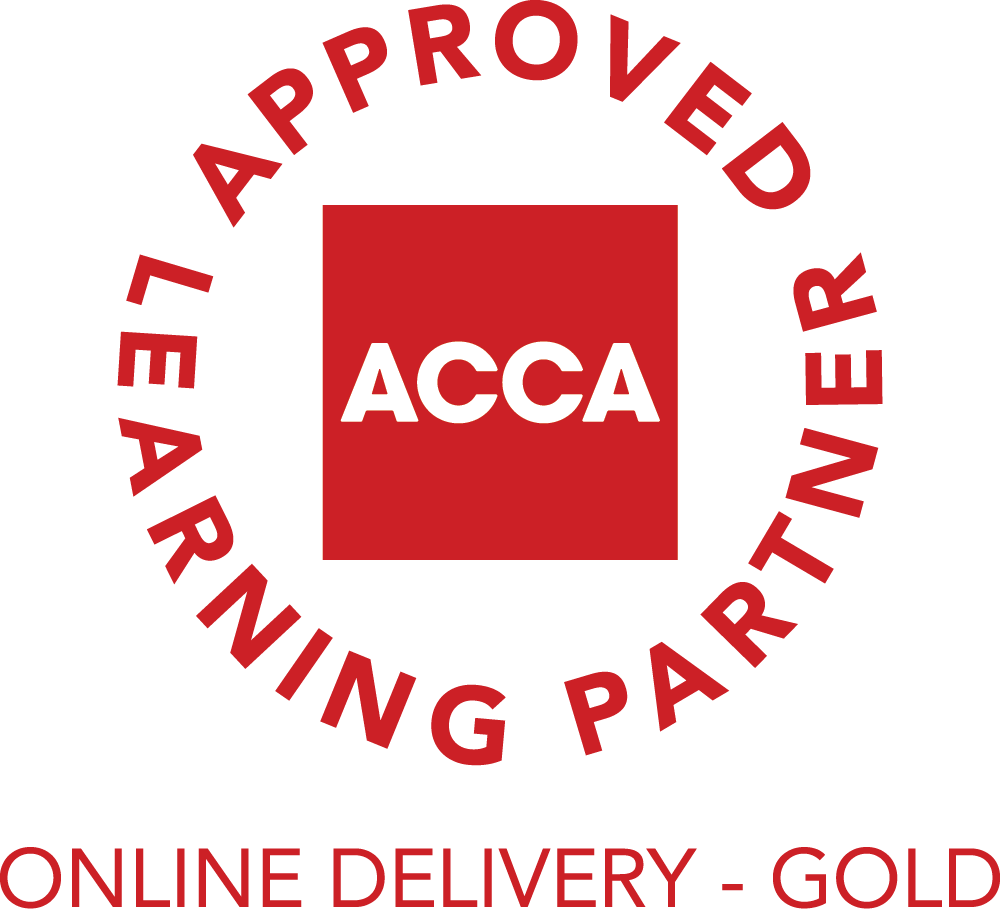 StudyOnline is a Gold approved learning partner
We have achieved higher than global pass rates to achieve Gold status
Pricing
Single ACCA Subject
€
275*
per subject (All subjects 30% off)
*Subject prices range from€275 – 400 (Courses on Offer)
Includes free hardcopy textbook & revision kit
One year of course access once you sign up
Monthly Unlimited On Offer
Unlimited access to all ACCA Programmes
Our most popular option
Access is for as long as your subscription is active (you can cancel your subscription at any time)
(Sale price for new subscriptions only)
Diploma in Accounting & Business
Unlimited access to 3 subjects:AB, FA & MA
One year of course access once you sign up
Annual Unlimited (On Offer)
Unlimited access to all our course material for all ACCA Programmes for 1 year
Access is for as long as your subscription is active
(Sale price for new subscriptions only)
Need an ACCA textbook?
Important COVID-19 Notice
StudyOnline staff are currently working remotely out of the office, we will be unable to dispatch any hard copies of our tutor manuals for the foreseeable future. (ACCA textbooks can be delivered still) You can still order a course for instant access including digital notes. We apologise for any inconvenience.
All Price Plans Include:
Premium video tutorials covering the entire syllabus, delivered by our top rated course tutors

Course notes and exam tips and tricks

Exclusive tutor access (phone/email) to get answers to any of your questions, plus webinars and podcasts

Completed and explained past exam questions
Exams
ACCA exams are available in a number of formats:
On Demand (computer based exam available in a CBE centre at any time during the year)
Sessional (computer based exam available in March, September, June & December each year in a CBE centre)
Paper based (paper based exams are booked at ACCA centres in March, September, June & December)
MyACCA (Ethics and professional Skills module can be sat anytime, through MYACCA)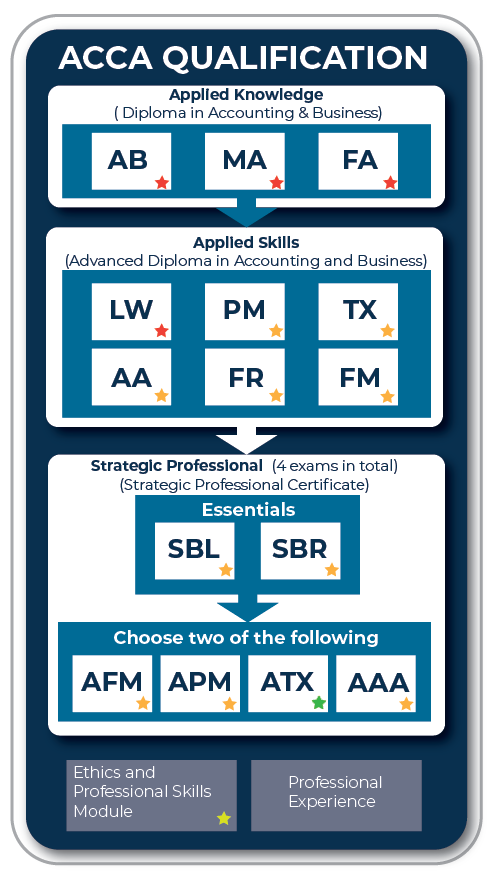 On Demand CBE
AB/BT Accountant in Business/Business in Technology
MA Management Accounting
FA Financial Accounting
LW Corporate and Business Law
Sessional CBE
PM Performance Management
TX Taxation – Ireland
AA Audit and Assurance
FR Financial Reporting
FM Financial Management
SBL Strategic Business Leader
SBR Strategic Business Reporting
AFM Advanced Financial Management
APM Advanced Performance Management

AAA Advanced Audit and Assurance
Paper based Exam
From March 2020, only ATX – Advanced Taxation (Irish) will be paper based.
ATX Advanced Taxation – Ireland
MyACCA Account
Ethics and Professional Skills Module
What are you waiting for?